Our employees are the heart and soul of our business.
Their job is to dedicate their youth and passion to the goal of providing the very best service to you, our customer. We offer a unique outdoor adventure full of heart pounding excitement and inspiring scenery. Our Zip lines create memories that last a lifetime and our team is here to help you make it as enjoyable as possible.
Their enthusiasm, energy and dedication is what makes ZipZone the best Zip line experience in BC.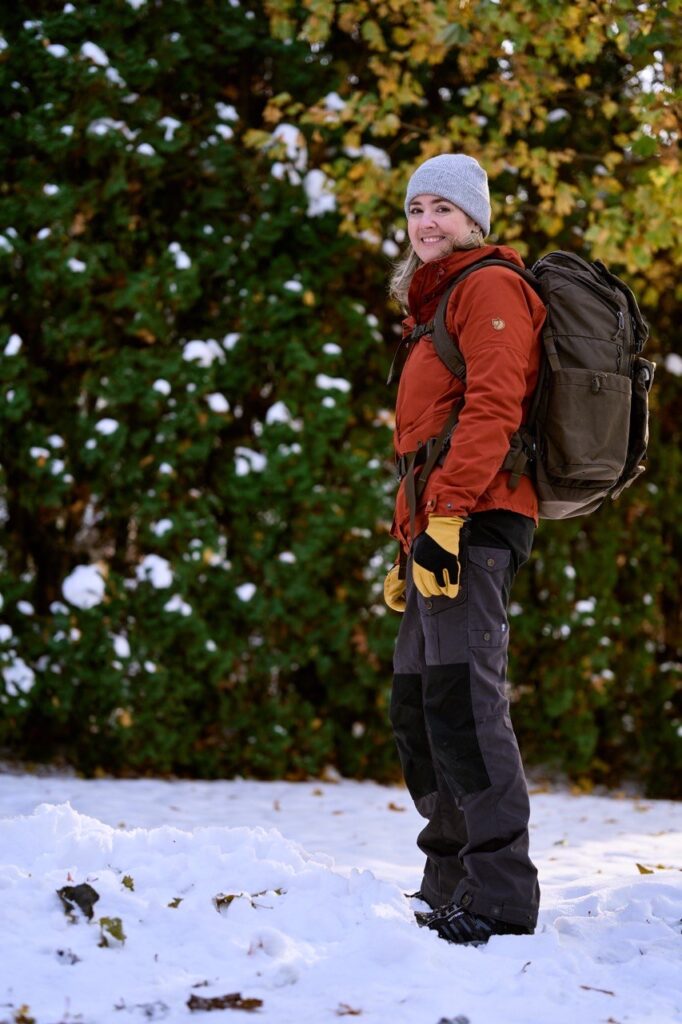 Christine Einarson – President
Christine Einarson is an outdoor enthusiast and owner of ZipZone Peachland. Born in Ontario, she moved to British Columbia in 2013 to explore the stunning natural landscapes that the province has to offer.
Christine's love for the outdoors started at a young age when she would go on camping trips with her family. As she grew older, she became an avid hiker, biker, kayaker, and canoeist, spending much of her time exploring the great outdoors of BC with her family.
Despite running ZipZone Peachland, Christine still enjoys outdoor activities in her free time. She is passionate about outdoor survival, summer and winter camping, and is always eager to explore the natural beauty of the province. When she's not hiking or biking in the mountains, she can be found kayaking, canoeing, and enjoying the waterways around BC.
Christine's enthusiasm for the outdoors is infectious, and she is always eager to share her love of adventure with others. Her passion for outdoor exploration and adventure has inspired countless people to explore the natural beauty of British Columbia. Overall, Christine Einarson is a true adventurer at heart and a proud advocate of outdoor exploration and adventure.
---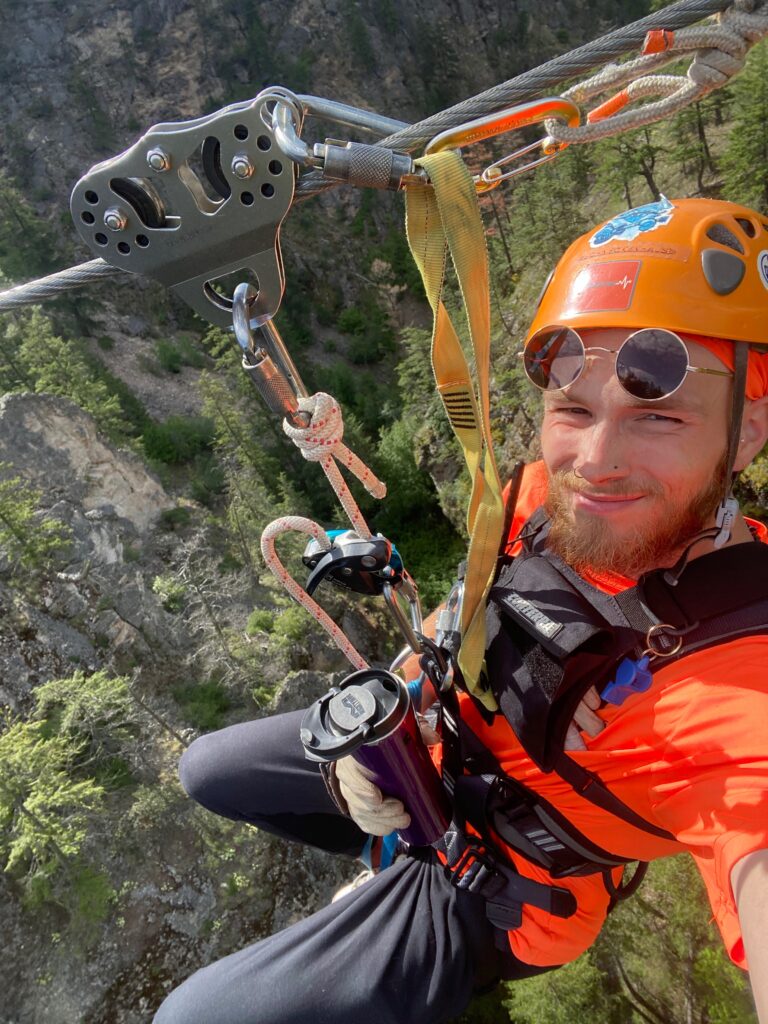 Dawson Bergevin – Park General Manager
Dawson is a dynamic leader with a passion for exploring the outdoors and pushing boundaries. His boundless energy, positive attitude, and enthusiasm for adventure have earned him a reputation as an effective and inspiring leader.
Dawson is an avid snowboarder and photographer who spends his winters carving through the snow-covered mountains and capturing breathtaking photos of the scenery along the way. He's also a dedicated football fan and spends his fall cheering on his favorite team. To balance his active lifestyle, Dawson is a devoted yogi, practicing mindfulness and inner peace through daily yoga sessions.
With a passion for exploring new places and trying new things, Dawson is always on the lookout for new trails to hike and hidden gems to discover. His adventurous spirit and deep connection to the natural world make him a perfect fit for his role at ZipZone. As the General Manager, Dawson oversees all aspects of the park's operations, ensuring that every guest has a safe and thrilling experience. His positive energy, commitment to customer satisfaction, and ability to lead a team make him an essential part of ZipZone's success.
---